Research
Home / News & Resources / Research
Could the Markets be Wrong About Inflation? | LPL Street View
LPL Financial Director of Research Marc Zabicki discusses a sentiment issue about capital markets.
Tracking # 1-05332172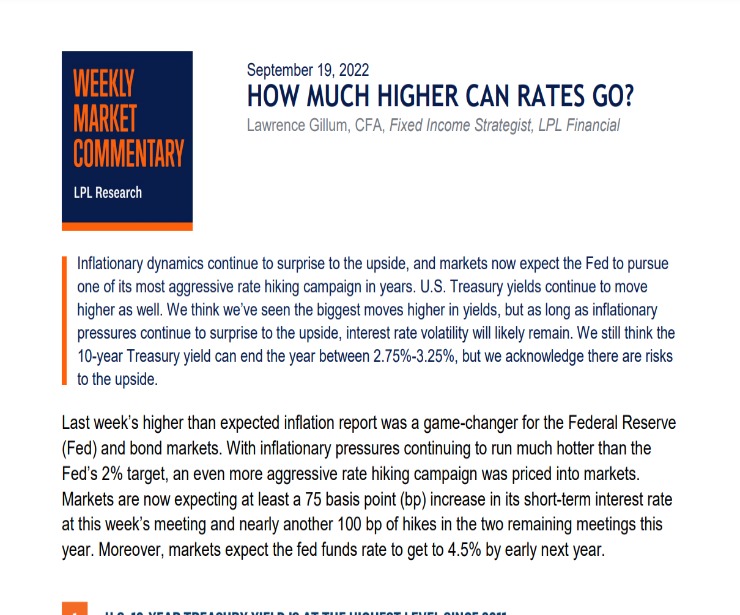 Inflationary dynamics continue to surprise to the upside, and markets now expect the Fed to pursue one of its most aggressive rate hiking campaign in years. U.S. Treasury yields continue to move higher as well. We think we've seen the biggest moves higher in yields,...
read more