Research
Home / News & Resources / Research
Four Keys To Building a Successful Investment Strategy | LPL Street View

LPL Financial Director of Research Marc Zabicki presents four key elements to building a successful investment strategy.
Tracking: #1-05214313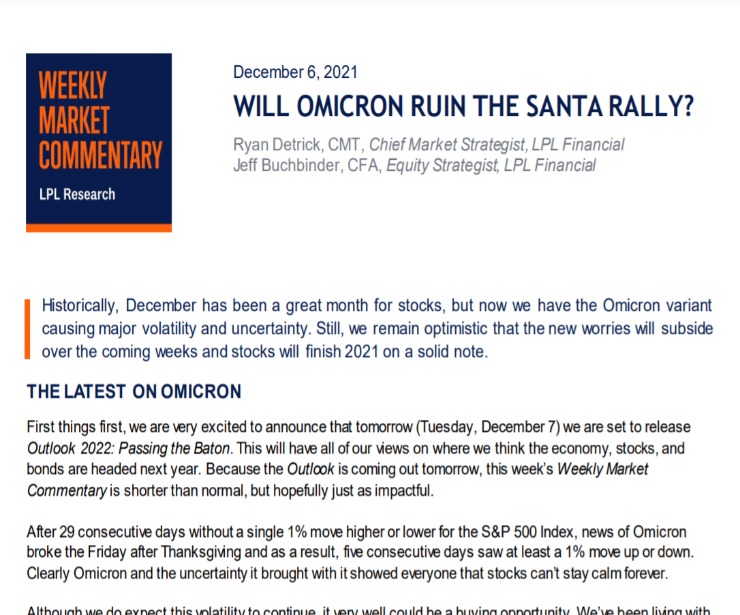 Historically, December has been a great month for stocks, but now we have the Omicron variant causing major volatility and uncertainty. Still, we remain optimistic that the new worries will subside over the coming weeks and stocks will finish 2021 on a solid note. The...
read more